From time to time, we all need to escape from reality. Especially nowadays, it is extremely important to hold onto sanity and remember that self care is ranked above all. When unprecedented times arise and we face hardships, it is easy to forget that. Whether it's with family, friends or a partner, go on a local vacation. You'll thank yourself later. New Jersey has plenty of hot and desirable locations, so pack your bags and continue reading! 
Atlantic City
Known for its upscale casinos, clubs and restaurants, Atlantic City has a nightlife like no other! There is never a dull moment. Various events and shows are constantly taking place from comedy to concerts, so be prepared for sleepless, yet worthwhile nights! There are a lot of hotels that have easy access to the beach and boardwalk as well. If you enjoy self-care such as shopping and being pampered, then this location has your name written all over it. Most hotels and resorts have spa packages for you to simply kick back and relax. They offer soothing and relaxing environments where you can let all of your stressors run free.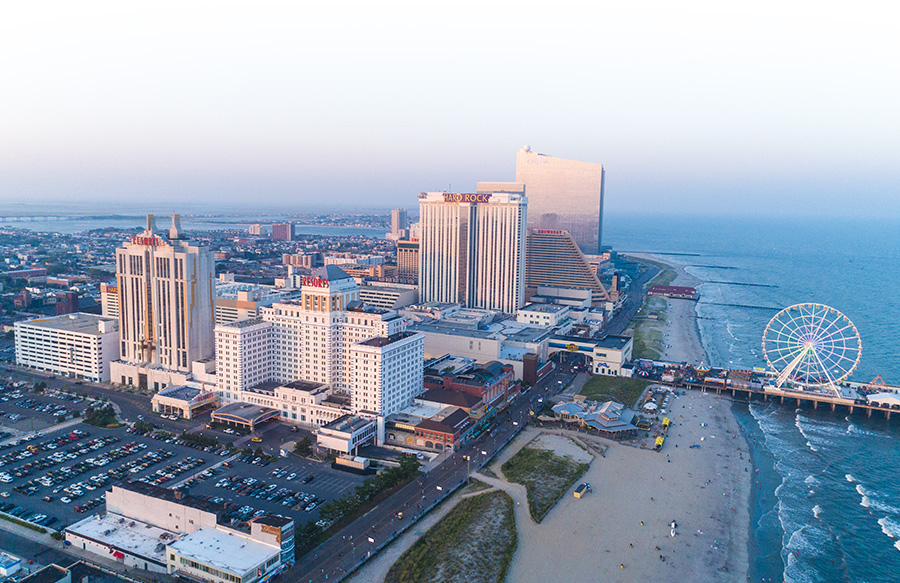 Cape May
This family-oriented location is enjoyable for people of all ages. Feel the sun on your skin as you spend the day at the beach or while you're strolling down the streets, window shopping at all of the antique stores. It has a very historic background filled with beautiful victorian-styled buildings. A lot of them have even been transformed into air bnb's, museums and restaurants. If you prefer to take a hike and admire nature, there are plenty of parks filled with birds and butterflies above all. Sometimes it's nice to step away from crowds of people and loud music. This is certainly the place where you can experience that peaceful atmosphere. 
Wildwood 
New Jersey has some of the best spots to lay on the beach, laugh at the amusement park and play minigolf! In particular, Wildwood provides access to everything mentioned! Most hotels, motels and air bnb's are beachfront properties or in close proximity. Do you want to know what the best part is? It does not cost anything to step foot onto the sand either! The boardwalk is also within walking distance from most attractions. The vicinity is super clean and intact. There are plenty of delicious places to eat, shop and be entertained. Overall, it is a very affordable getaway which is always a plus!
Crystal Springs
Located in Hamburg, NJ, this resort will have you on the edge of your seat. It is only an hour away from New York City, placed at the edge of the Appalachian Mountains. Perfect for golfing, fine dining restaurants, exclusive spas and breathtaking views. Whether it's a family or romantic vacation, everyone will be pleased with what there is to offer. It is open and available year round, which puts the cherry on top.